By making a donation to the 233rd Seabee Battalion, you or your business name and a link to your website and/or e-mail may be posted here for 1 year. Upon additional donations your name/business will remain posted on our website. Please Contact Us regarding your sponsorship and donations. 
How You Can Help
Financial support from our community is through donations from organizations, businesses and individuals. It should be noted that 100% of your contribution goes to support the activities for the Sea Cadets. We have no paid staff - all those who work with USNSCC 233rd Seabee Battalion are volunteers. Your donation will help to support our cadets throughout the year for Summer/Winter Trainings, training gear, cadet supplies and uniform gear.
All donations to the 233rd Seabee Battalion are tax-deductible under Section 501(c)(3) of the IRS code for youth service organizations. Donations to the 233rd Seabee Battalion are deductible on federal tax returns to the extent allowable by law under the Internal Revenue Service Code. We will provide a written receipt confirming your donation. This is suitable documentation in the event of an IRS audit.
_____________________________________________________________________________________________ 
Please patronize our sponsors who have been so kind in supporting the 233rd Seabee Battalion.
American Legion Post 233
American Legion Post 233 (our namesake) provides essential support to our unit.  This includes our accomodations, power, water and maintenance.  Without Post 233, the 233rd would not be what is is today!  Thank you Post 233!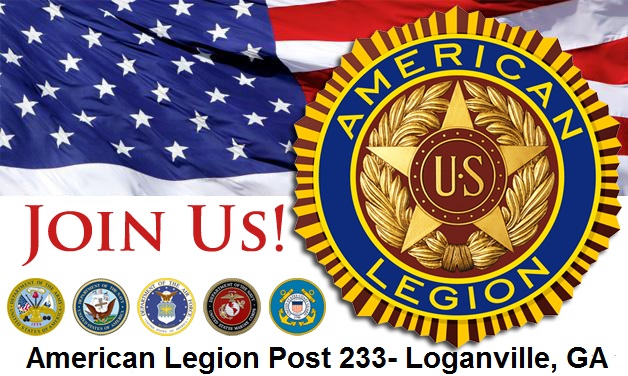 The Navy League
Today, the Navy League's original mission is focused on two main initiatives. First, the Navy League's public education efforts are designed to inform the nation, and its political leaders, of the vital importance to the country of comprehensive and fully-prepared sea services. Second, the Navy League, primarily through its councils, provides support for active duty sea services personnel and their families. In keeping with its educational objective, the Navy League also supports America's young people through successful youth programs, including sponsorship of the U.S. Naval Sea Cadet Corps and the Navy League Foundation Scholarship Program.